The stories will become so real to you that you will be an eyewitness. Although many people couldn't imagine memorizing a gospel, the cutting edge memory techniques that are applied in the course make it not only possible but also easy. Once you have experienced the Gospel's like this, natural memory is unlocked and you will be able to memorize a Gospel in three months. This can allow you reach people who can't read or might never have an opportunity to read the bible.
Word By Heart is a 3-month school. This takes place at on Campus. You will learn one of the four gospels by memory. It will be abridged to a maximum 90-minute presentation. At the end of the three months, you will present the gospel to a live audience.
Word By Heart 2019:
Start date June 29th.
End date Sep 18th.
Completion of the Discipleship Training School and Field Assignment (DSP 211,212).
Country A = $2,000
Country B = $1,000
Country C = $   500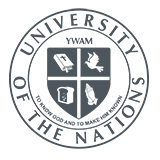 University of the Nations
This YWAM Word by Heart (CMC 233) is a University of the Nations registered course. Twelve (12) credits will be earned upon successful completion of the course. These credits may be applied to a U of N degree program or transferred to other participating colleges or universities. A successfully completed YWAM-DTS is a prerequisite to all other UofN training schools, degree programs and working long-term with YWAM.