The Discipleship Training School (YWAM-DTS) is not just a good experience; it's a life-changing school of application designed to challenge you in character development, cultivating a depth of intimacy with God, and applying this in the nations! As a student in Cambodia you will be immersed in a new culture, exposed to the unique ministry opportunities of South East Asia, and studying with participants from all over the globe.
Lecture & Practical Outreach
The core of YWAM-DTS is to Know God & Make Him Known. The training begins with a 3 month Lecture Phase which is focused on personal application. We are not simply amassing head-knowledge—we are applying truth through community living, discipleship topics, daily service, worship, evangelism, and prayer. The Lecture Phase is followed by a two month frontier missions outreach where we respond to God's call to 'Go into all the world and disciple all nations' (Matt. 28:19). YWAM-DTS is the entry-level course to missions with YWAM and provides you with an open door to countless missions opportunities and further training in Youth with a Mission.
Jan DTS 2021: Start Date 10th, Jan. | Ongoing
July DTS 2021: Start Date 4th, July.
Students already inside Cambodia will have to arrive 3rd July.
Students from outside of Cambodia will have to arrive 15th June.
YWAM-DTS was one of the highlights of my life. God used YWAM-DTS to set my life apart for his purposes, to bring him glory. It was one of the best choices I've made.
God taught me how to forgive people who have hurt me.
In YWAM-DTS I experienced that God is really looking after me and I developed a very close relationship with God during YWAM-DTS in Battambang.
Through the YWAM-DTS in Battambang God brought me into a deeper friendship and relationship with Him. During YWAM-DTS, he acted as my Father, Lord, and friend. He is all that I need.
God has taught me that its ALWAYS worth listening to and obeying Him. I had some awesome experiences in YWAM-DTS and what God has done in my life is impossible to explain.
Lecture Phase
Please fill out the form below to get info on costs as well as any other question you may have.
Outreach Phase
Costs vary depending on the outreach location. Typically anywhere from $500 – $1,200.
If you have questions about DTS like…
What is DTS about?
What are the start dates?
What is life in Cambodia like?
How much does it cost?
Or if you would just like to chat to someone about the possibility of doing a DTS, we'd love to talk. Just fill out the form below and we will get in touch.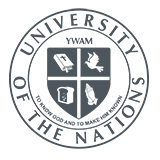 University of the Nations
This YWAM Discipleship Training School (DSP 211 & 212) is a University of the Nations registered course. Twenty (20) semester equivalent credits will be earned upon successful completion of the course. These credits may be applied to a U of N degree program or transferred to other participating colleges or universities. A successfully completed YWAM-DTS is a prerequisite to all other UofN training schools, degree programs and working long-term with YWAM.