DTS Equip is an intensely effective 6-week leadership development course. It provides a resource-rich environment where leaders and team members are equipped in character, skills, and spirit. But it doesn't stop there. The goal is to enable people to pass this on through their own lives, allowing other students, staff, and programs worldwide to develop according to their individual and corporate callings.
Our theme scriptures 2Timothy 2:2 says it all: we equip Equippers.
"And what you have heard from me through many witnesses, entrust to faithful people who will be able to teach others as well."
"I often say that our DTS leaders and staff are the most "important" people in YWAM because the DTS is the doorway to the mission. "As the DTS goes, so goes the mission" – people are either ignited with a passion for God and His world and want to get on board, or they look elsewhere. So our DTS leaders/staff need to have infectious faith, irreproachable character, and be well equipped! I encourage all DTS leaders and staff to pray about attending DTS EQUIP"

– Darlene Cunningham, Co-Founder, YWAM
ASEAN+ DTS Equip is designed to develop the individual in several ways: as a leader, a developer, and just as importantly as a disciple. If you want to be someone who can influence generations as well as individuals, you need to be an effective discipler and leader. Beginning with emphasizing a foundation of personal discipleship, DTS Equip will help you develop as a long-term leader and developer by adding essential perspective, leadership, and discipling skills.
ASEAN+ DTS Equip is not primarily for new staff, but for experienced DTS staff, School Leaders and even Program Directors. Come and learn, grow, fellowship, and relax.
Week 2: Character of a Disciple

Week 3: Discipling Students from Difficult Backgrounds

Week 4: Leading Outreach & Practical Ministry

Week 5: Practical Skills; the Nuts and Bolts

Week 6: Wrapping Up Outreach
Arrival: September 25th
Depart: November 4th
Completion of the Discipleship Training School and Field Assignment (DSP 211 & 212)
Country A = $1000
Country B = $500
Country C = $250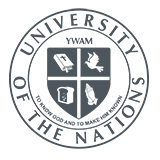 University of the Nations
This YWAM DTS Leadership Development: DTS Equip (DSP 141) is a University of the Nations registered course. Six (6) credits will be earned upon successful completion of the course. These credits may be applied to a U of N degree program or transferred to other participating colleges or universities. A successfully completed YWAM-DTS (DSP 211 & 212) is a prerequisite to all other UofN training schools, degree programs and working long-term with YWAM.